Helicopter Tour to Everest Base camp (Minimum 4 person required)
Flight Duration: 3:30 hours (Maximum time)
Helicopter Strength: 04 Passengers

The capital city of Nepal, Kathmandu has often been claimed by many as fleckless consolidated cynosure of natural and cultural beauty. Such amalgamation of art and culture, and tradition that you come across in the Kathmandu valley lying at an altitude of 1300 meters cannot be found anywhere in this world. Nestled in the lap of the central hills of Nepal, Kathmandu is the center of attraction for many ethnic groups of Nepal and for visitors from all over the world every year. It can be said as a city of the medieval and the modern cultures. Two sacred rivers, namely, The Bagmati and the Bishnumati flow through Kathmandu valley. Patan is an ancient city across the Bagmati River. It is popularly known as city of ancient historical temples an, bells and rings. Bhaktapur (Bhadgaun) with its thousands of indigenous homes and temple shrines lie only six miles to the east from here. More than two century ago these three cities Kathmandu, Bhaktapur and Patan housed the Royal places of three different kingdoms that divided the valley palaces which are still preserved and protected by Nepal Government.

It is said Kathmandu consists more number of temples than houses. There are gods and goddess in every nook and corner of this city. It is adorned with great temples with heavily curved exteriors, massive white-domed Buddhist stupas and hundreds of smaller Buddhist chaityas, small temples with low, ornate archways-and tiny temples containing unique idol all are an integral pieces of the unique plaid that is Kathmandu city. You need to begin exploring from well beyond the city limits, and travel in from the outside of Nepal in order to touch its roots and to truly explore this mysterious city. Well, you can make beautiful walks within the Kathmandu valley that combine cultural experience and natural heritage. Helicopter Flight to Muktinath: Helicopter flight takes you from the domestic airport in Kathmandu towards the east flying comfortably above high Himalayas leading to the point that offers a spectacular view of the world's tallest peak, Mount Everest and many snowcapped mountains in Everest region. You will be closer to Mt. Langtang, Mt. Gaurishanker, Mt. Number, Mt. Khumbu, Mt. Cho Oyu, Mt. Thamserku, Mt. AmaDablam, Mt. Lobuche, Mt. Pumori, Mt. Nuptse, Mt. Lhotse, Mt. Lola and many other tiny peaks like Mt. Jugal on your way flight back to Kathmandu. You will be mesmerized by the beautiful terrain and the terrace farming of Nepali people a few times before you terminate with an aerial view of the entire valley. You can also have an endearing view of the Sherpa settlement villages including many more lofty green hills while being on the flight. Apart from that, you will come across the infinite cultural practices and indigenous traditions of the diverse people living in unity and harmony.
Itinerary
Day 01: Arrival in Kathmandu airport and escort to hotel, check in, welcome drinks
Day 02: Guided Sightseeing Kathmandu valley including Pasupatinath/Boudhanath.
Day 03: Guided sightseeing inPatan Durbar Square and Bhaktapur Durbar Square.
Day 04: Morning Helicopter sightseeing; Flight to Everest base camp & Himalayas
Day 05: Recreation at the Hotel followed by the airport departure final destination
Cost: Minimum 4 Persons
Rate only for Helicopter USD 4500 up to 4 persons
Helicopter Flight Duration 3:30 hours (Maximum)

Tour package 05 Star hotel in Kathmandu

Indian Tourist
1 Person, Per Person INR 3,30,0000
2 Persons, Per Person INR 1,65,000
3 Persons, Per Person INR 1,10,000
4 Persons, Per Person INR 82,500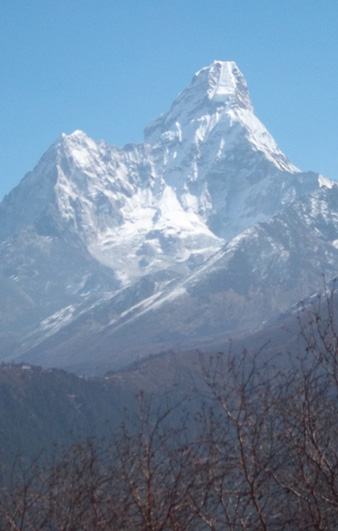 Foreigner / NRIs
1 Person, Per Person USD 5000
2 Persons, Per Person USD 2500
3 Persons, Per Person USD 1665
4 Persons, Per Person USD 1250

Single Supplementary USD 250 / INR 5000

Tour package 03 Star hotel in Kathmandu

Indian Tourists:
1 Person, Per Person INR 300000
2 Persons, Per person INR 1,50,000
3 Persons, Per person INR 100000
4 Persons, Per person INR 75,000

Foreigner / NRIs,
1 Person. Per Person USD 4500
2 Persons, Per person USD 2250
3 Persons, Per person USD 1500
4 Persons, per person USD 1125
Single Supplementary USD 200/ INR 4000


Hotel: 3 Star Hotel Manang, Marshyangdi / similar in Kathmandu
Hotel: 5 Star Hotel Radisson/ Shangri La or similar in Kathmandu
Cost Includes
Arrival Kathmandu and transfer to hotel, visit Pasupatinath/Market
4 Night hotel in Kathmandu with breakfast double bed sharing basis
Guide for sightseeing in Kathmandu valley full day maximum 6 hrs
All entrance permit fee for sightseeing Kathmandu &Bhaktapur city
Sightseeing with car/Jeep/deluxe air condition bus depend group size
Mountain Himalayas professional Helicopter pilot & crew for E B C
3:00 hrs. helicopter flight Everest base camp/all necessary assistance
Farewell typical dinner with dance and songs, Our Service charges
Cost Excludes
Personal expenses tour
Bar and Beverage bill
Lunch anddinner Tips
Travel-tour insurance