Mount Kailash Trip with Lhasa -Tolling Zenda (Guge Kingdom) tour 2018
The capital city of Tibet, Lasha
Lasha is the administrative capital city of Tibet. It is situated on a plain over 13,000 feet above sea level. Tibet has fluctuating history since ages. King Songzan Ganbu (617-650 A.D.) unified it and introduced Sanskrit alphabet before 17th century in Tibet. Buddhism flourish to China from India It is believed that pilgrims traveling the "Silk Road" far to the north centuries ago brought Buddhism which later turned as Lamaism (Bonpo in Tibetan Language). A rebirth of Zongkaba, the founder of the "yellow Hat" sect devoted to religious reform, became the first Dalai Lama in 1573.

The Potala Palace is the most popular heritage of Lhasa. The Red Mountain (Marpo Ri) serves as a wonder place to acclimatize for visitors. It is also the residence of the Dalai Lamas. Divided into White and Red Palaces- an earlier fortress, the complex rises 110 m (360 fits) high and extends 360 m (1,200 fits) across, and was one of the tallest buildings of the world before the era of modern skyscrapers. This palace raises13 stories and has over a thousand rooms with around 200,000 images. It is said that, the palace complex took the labor of more than 7,000 workers and 1,500 artists for more than fifty years to complete.

Mount Everest base camp (5200m), which is the root of the world's tallest peak is a dream destination for the tourists/visitors and Kaialsh Yatris. It offers fabulous views of snowy Himalayan peaks, beautiful landscape and an insight into the local Tibetan Sherpa culture. Despite of unpredictable climatic conditions, difficult terrain and slippery snowy paths, thousands of travelers thrill into Everest Base Camp Expedition. The Tibet side Northern base camp seems crowded of tents of Everest climbers during April, May than in Southern base camp. There is Rombuk Monastery with the fine lodges and hotels just below the camp.

The unique four faced Mount Kailash situated at an elevation of 6714 meters above sea level is believed to be the sacred abode of the gods and goddesses and the exact center of the entire universe. Tibetan locals refer this mountain to as Kang Rinpoche (literally meaning 'a sparkling mass of snow') while some other believers relate this mountain to Mt. Meru of Hindu mythology. As per this it is mother to four great holy rivers, namely, The Karnali, The Indus, The Sutlej and The Brahmaputra. Hindus worship this black peak as the dwelling place of Lord Shiva and his consort Parvati.

Holy Mansarovar Lake (Manas); In Sanskrit, 'Manas' means 'mind or consciousness' and 'Sarovar' means 'Lake'. Hence Mansarovar (4580m) means the Lake of purity and holiness. Not only Hindus, Buddhist also has great faith upon this Lake as the meditating spot of Lord Buddha.

One single dip into this holy Lake is believed, by Hindus, to relinquish the soul of all its sins thus carving a straight path to Shiva's place after end of this mortal life. Ancient Hindu scriptures indicate this Lake as a must-visit place for those who want to attain Salvation called 'Mokshya'. Many others also come to take a bath in the Lake with a belief of being youthful and strong forever. But, this Lake is so mighty that it takes 3 days just to go around its periphery.

Zenda- Tolling
In the word 'Zenda- Tolling', Tolling is the name of town & Zenda is the name of county situated north to Darchen. Tolling is the biggest and beautiful ancient city in Zenda country (3600m) region and Guge kingdom is 15 Kilometer far from here. Tolling city was built and developed by harmonizing ancient civilization and Buddhist culture. It is regarded as a pure pilgrimage site which is 220 km away on the way to Tirthpuri from Darchen. Varieties of flora can be observed around Zenda country. Within a day travelers must cross 5000m elevations so they may feel quiet hot during day time. According to local people, long time back this area suffered from big war resulting dispersion of people into different regions. Tolling is also popular for two interesting monasteries, one is 2-3 km away from the city and the other one is located inside the city. The oldest one is Tolling Monastery reflecting ancient arts and scripture of Buddha as per locals. But, tourist visiting this monastery feels need of proper preservation of art and the scripture at this place.

The breathtaking views of the Himalayan ranges including the world's tallest summit, Mt. Everest (8848m) while being in an hour long Trans -Himalayan flight on your way back from Lhasa to Kathmandu makes the trip more exciting. Moreover, Tibet tour offers an unforgettable opportunity to admire and compare the magnificence of the lofty Himalayas from three dimensions-from south, north & sky. Lavishly decorated huge monasteries & temples, saffron colored monks, ever smiling people & their typical lifestyle and above all, the challenging Himalayas will definitely enriches your tour with joyful experiences.

Place of Rongbuk & Rongbuk Monastery, situated at an altitude of 5000meter from sea level is dedicated to the Guru Padma Sambhava. It is pleasant to visit this monastery. Besides that, the major attraction is the stunning necked hills & snow cover mountains scenery all around, and the view of the north face of Mount Everest. It takes half hour drive to reach Everest Base camp (5200 meters) from here. You need permit to move ahead from this place. We can see crowd of Everest climbers coming to conquer the peak from North face. The beautiful Zenda country attracts many foreign tourists traveling to Mount Kailash and Mansarovar, Everest Base camp including Tolling – Zenda country in Tibet. Monterosa Treks and Expedition is always at your service to organize pleasurable trips to these heavenly places. Atithi Devo Bhanva.

Meeting point: As soon as you arrive to Tribhuvan International Airport, our staffs will welcome you and take you to hotel.
Important highlights
Of total 53 km Kailash Parikrama / Kora/round, 38 km must be walk/trek from Yamdwar to Chongdo. There is no any car/bus and jeep service available. So, everybody should walk or ride horse. It is also possible to hire pony and local porter for 3 days.
Age limit for enrolling Kailash tour is 12-65 year old for Indian passport holder. 12-60 year old people can only do Kora and 61-65 year old people can travel only up to Yamdwar.  Although you don't need any heath certificate from doctor you need to be physically fit for Kailash and Mansarovar tour.
The minimum age restriction for other country passport holder is 12 years old while there is no such maximum age limit. 
Your passport must have at least 6 months or more validation from travel date.
Though popular as Shiva's abode, we cannot see any temple of Lord Shiva but at Khojarnath there is the temple of Lord Ram, Sita & Laxman in Khojarnath. You can see Rashes Lake one the way.
Hor - Chiu Gompa (Nearby Manasarovar Lake)- Darchen - Yamadwar - Darchen – Hor. Eco vehicle blue bus must be used compulsorily for travelling which we can get from Nagri Tourism of Bureau in Darchen.
Every Yatri have Life, Medical, Rescue Jeep or Helicopter insurance before getting enrolled in Kailash Tour. Do insurance at home country.
We provide Pressure checking machine, Oxygen level checking machine, enough oxygen bottle, Mask-regulator, Altitude Gamo bag (Lifesaving chamber bag) & Medicine Dimox (Latitude medicine) for safe journey.
Toling Zinda Tour - Itinerary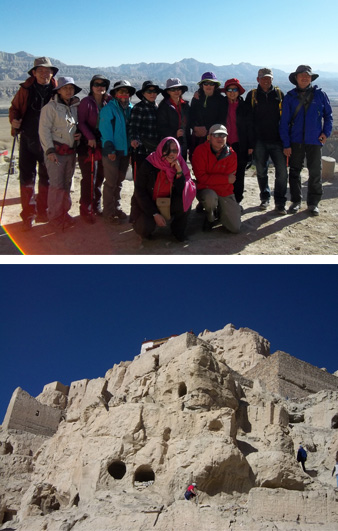 Day 01: Arriving in Kathmandu airport & transfer to hotel
Day 02: Half day guided sightseeing Kathmandu-Briefing
Day 03: Fly to GonggarTibet airport & drive to Lhasa city
Day 04: Full day sightseeing -Lhasa including Potala Place
Day 05: Drive to Shigatse city and stay overnight in hotel
Day 06: Drive to Saga city and stay overnight hotel in Saga
Day 07: Drive to Hor& round Mansarovar, stay mud hosue
Day 08: Drive to Guge valley Tolling/Zenda 290km & lodge
Day 09: Full day visit Guge Kingdom Ruin and Guest house
Day 10: Drive to Darchen& overnight stay in four star hotel
Day 11: Drive to Yamdwar and start trek to Derappuk-lodge
Day 12: Trek to Zutulpuk via Dorma La pass 5636m - Lodge
Day 13: Trek to Chongdo, drive to Darchen - Prayang -hotel
Day 14: Drive from Dongba to Kerung and stay guesthouse
Day 15: Drive to Kerung & border than drive to Kathmandu
Day 16: Transfer hotel Kathmandu airport for final departure
Tour Cost: (NRIs / Tourist passport holder )
04 - 05 Persons, per person USD 3500
06 - 07 Persons, per persons USD 3395
08 -10 Persons, per person USD 3275
11-14 Persons, per person USD 3000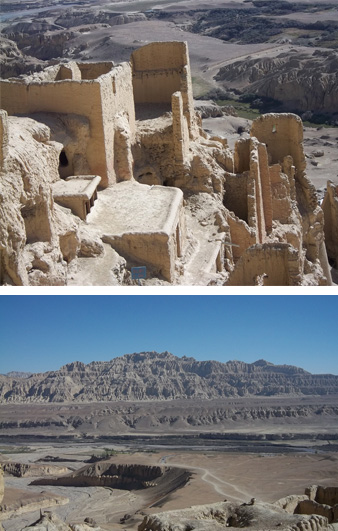 15 persons or more, per person USD 2900
Single Supplementary USD 300 (single room)

Extra cost: Kathmau – Lhasa flight USD 450 per person

Hotel Kathmandu: 5 star hotel Radisson
Hotel in Lhasa: 4 star hotel
Hotel Shigatse: 4 star hotel
Hotel in Saga: 3 star hotel
Manasarovar Lake Chui Gompa: Mud house
Zend/Tolling: Normal guesthouse/Hotel
Darchen: 4 star Kailash Himalaya Hotel
Dirapuk: Normal Shishapangma guest house
Zuthulpuk Normal guesthouse or Mud house
Dongba/Prayang: 3 star hotel
Kerung: Normal guesthouse/hotel
Cost Includes
Arrival in Kathmandu airport Nepal & transfer to hotel
Half guided sightseeing tour in Kathmandu valley/city
3 nights 3 star hotel as sharing basis bed & breakfast
Kathmandu- Tibet boarder - Kathmandu tourist coach
Lhasa Tour with deluxe package, sightseeing in Lhasa
Tibet side accommodation use guest house-mud house
Staff: 1 Nepal guide 1 cook, cook helper Kailash tour
Meal plan provides every day breakfast, lunch, dinner
Van/Hiace for tour and support truck for carrying food
Yak and Yak man for 3 days Mt. Kailash round / Kora
2 nights lodge or guest house in Tolling & Zenda city
Provides emergency oxygen and mask-regulator in tour
Travel permit, road permit, Kailash, Guge tour permit
Tibet visa for traveler and Nepali staff for Kailash tour
Fare well dinner with Nepali song, dance in Kathmandu
Cost Excludes
All beverages, Photography charge
Travel Insurance for Kailash Tibet
Emergency evacuation expenses
Horse for Kailash round/ Parikrama
Extra cost landslide in Kailash route
Expenses of personal for Kailash
Services other than specified Kailash
Tips for driver & Nepali staff Kailash