Maha Shiva Ratri Tour 2018 (Pashupatinath Temple Kathmandu, Nepal)
Nepal is surrounded with many Himalayan regions, plenty of hills and mountains, and the Terai (plain) region, better known as a country with many temples. Kathmandu is the capital of Nepal. Located in Kathmandu also is the holy Pashupatinath Temple, one of the holiest and pious temples of all Hindus, not only in Nepal, but also throughout the world. Lord Pashupatinath is the supreme God of the Hindus. Paying Homage to the "Jyotir Lingam" also means a great boon and a successful life to mankind. While paying homage to Lord Pashupatinath, one has to pay homage first of all to the shrines of gods and goddesses outside the Pashupatinath Temple, or one can directly enter through the south gate of the Pashupatinath Temple and pay homage to 64 Lingams, Kirtimukhi Bhairav, Unmatta Bhairav, Astamatrika, Nava Graha, Hanuman and advance towards the west side of the Temple by paying homage to Nandi, Trishul, Jaleshwor, Doleshwor, Basuki Naag,, Gupteshwor, Lal Ganesh, Surya, Jalasahi Vishnu, again paying homage to Aryaghat and resting for a while at Muktimandap. Then, one proceeds by paying homage to Santaneshwor, Shree Krishna, and by touching the Dharmashila, one has to enter the main temple from the south side. One should not encircle Lord Shiva, instead one must make a half-circle, the reason being that one should not cross the holy water offered to Lord Shiva. By entering through the south gate, one has to pay homage to Ishan Mukh (face) and then the Purva Mukh (Eastern Face), one has to return then to the Dakshin Mukh (South Face), and in the same process, one has to pay homage to the Uttar Mukh (North face) and lastly the Pachhim Mukh (West Face). While doing this, the holy water offered to Lord Shiva cannot be crossed over. By coming out of the temple, the entire homage is completed.

Shiva Ratri is the night of Lord Shiva when He himself was created by His own Divine Grace and Hindus all over the world celebrate this day with a lot of zeal and enthusiasm. Shiva Ratri literally means ' the night consecrated to Shiva'. This auspicious festival falls on the Thirteen or fourteenth day of the waning moon in the month of Falgun, (February - March in the Gregorian calendar). The temple of Pashupatinath in Kathmandu which is considered as one of the holiest shrines of the Hindus, glorifying Lord Shiva, thus receives more than 100,000 worshippers during the festival of Shiva Ratri. These worshippers come from far and wide to pay their respects and homage to Mahadev on his sacred day. Shivaratri or the Night of Lord Shiva is observed. It is celebrated in honor of Lord Shiva. A great religious fair tales place in the Pashupatinath Temple and thousands of people from all over Nepal India and world wide gather the temple to worship Lord Shiva.
Itinerary
11 Feb. 2018 Day 01: Arrival and transfer to hotel, visit Pashupatinath temple for Arati
12 Feb. 2018 Day 02: Visit Budhanilkanth+Buddhanath+Swayambhunath + Patan Durbar
13 Feb. 2018 Day 03: Darshan Pashupatinath in Shiva Ratri (special ticket for Darshan)
14 Feb. 2018 Day 04: Guided sightseeing Saga big Shiva statue, Doleshor Mahadev
15 Feb. 2018 Day 05: Transfer hotel to Kathmandu International airport for departure
Trip Cost
Cost: Supper Deluxe Tour
Group size minimum 2 Person - 5 star Radisson
Per Person INR 25,000.00 (Indian Passport holder)
Foreigner / NRIs per Person USD 595
Single supplementary USD 250 / INR 6000

Cost: Deluxe Standard Tour
Group size minimum 2 Person - 4 star Hotel
Per Person INR 20,000.00 (Indian Passport holder)
foreigner / NRIs Per Person USD 495
Single supplementary USD 250 / INR 4000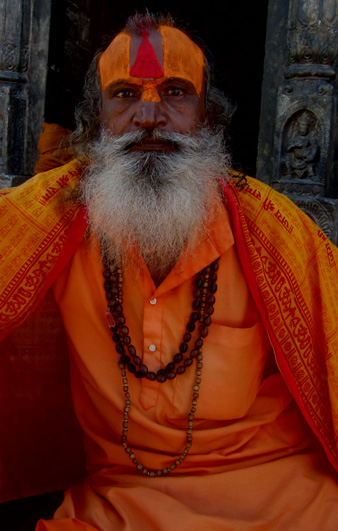 Cost: Standard Tour
Group size minimum 2 persons - 3 star Hotel
Per Person INR 16995 (Indian Passport holder)
foreigner / NRIs per Person USD 395
Single supplementary USD 250 / INR 4000

If extra service required:
Everest Flight INR 7500 or USD 225 per person
Cost Includes
4 Nights hotel in Kathmandu with bed and breakfast
Guided sightseeing in Kathmandu Valley as fallows
All entrance permit fee for sightseeing in Kathmandu
Special ticket for Maha Shiva Ratri Darshan day time
Special Puja in Pashupatinath on occasion Shiva Ratri
Airport –hotel – airport arrival and departure transfer
Fare well dinner with typical Nepal dance and songs
we do mountain flight if you choose above package 
Our Service charge for organize this Shiva Ratri tour
Cost Excludes
Bar and Beverage bills
All personal expenses
Tips, Lunch and dinner
All personal expenses