Kathmandu Tour and Muktinath tour by Helicopter Darshan Tour
The mountainous district of Nepal, Mustang of Sagarmatha Zone is popular because of presence of 5th Dham (pilgrimage) of the Hindus, one major Shakti Peeth out of 51 others. Muktinath is important destination for thousands of devotees and tourist every year. Driving from Kathmandu via Thankot, and from there, one has to pass hundreds of beautiful bends, alongside the bank of the Trishuli River on the Prithivi Highway while going to Muktinath Temple. Proceeding further towards Kurintar, the first cable car station in Nepal, Muglin, Dumre and Damauli we reach to Pokhara in some six hours. Pokhara is said to be the gateway of Muktinath Temple.

Having a divine view (Darshan) of Muktinath is believed to cleanse all the known or unknown sins ever committed in life. Not just for Hindus, Muktinath is common pilgrimage for Buddhists, Jains, and Vaishanab as well. Mostly, Indian pilgrims prefer to visit Muktinath however, an equal number of overseas pilgrims venerate this holy place every year. 108 taps in this temple has created its unique identity, taking bath in these taps is believed to bestow upon the pilgrims the eternal peace in life. Pilgrims at first take the holy bath at these taps and only go to worship this temple. According to Hindu religious belief, performing Śrāddha (Memorial) in the name of deceased ancestors is said to provide ultimate salvation to their soul.

There is a famous Jwalamai temple west to Muktinath Temple. We can see the eternal flame flashing and flickering atop the water surface in this temple. This amazing temple is another attraction of Muktinath. The holy tour to Muktinath Temple and its vicinities finally return back to Kathmandu via Jomsom and Pokhara. This is how our trip ends.
Muktinath Helicopter Tour
Day 01: Arrival Kathmandu & transfer hotel, Evening Pashupatinath Arati
Day 02: Guided Sightseeing inclidingPashupatinath, Boudha stupa, KTM
Day 03: Helicopter to Muktinath - Darshan Puja & fly back to Kathmandu
Day 04: Final day transfer hotel-Tribhiwan airport KTM for final departure
Tour Cost (Minimum 5 Person)
USD 4500 Rate only for Helicopter (Sharing by 5 persons)
Helicopter Flight Duration 3:30 hours

Tour package 05 Star hotel in Kathmandu

Indian Tourist:
1 person, Per Person NR 3,50,000
2 persons, Per Person INR 1,75,000
3 Persons Per Person INR 1,17,000
4 Persons Per Person INR 87,500
5 Persons. Per Person INR 70,000


Person Foreigner / NRIs,
1 Person, Per Person USD 5500
2 Persons, Per person USD 2750
3 Persons, Per person USD 1835
4 Persons, Per Person USD 1375
5 Persons, Per Person USD 1100

Per Person USD 200 / INR 5000 Single Supplementary

Tour package 03 Star hotel in Kathmandu

Indian Tourist
1 Person, Per Person INR 2,95.000
2 Persons, Per Persons INR 1,47,500
3 Persons, Per Persons INR 99,000
4 Persons, Per Persons INR 73,750
5 Persons, Per Persons INR 60,000

Foreigner / NRIs
1 Person, Per Person USD 5000
2 Persons, Per Persons USD 2500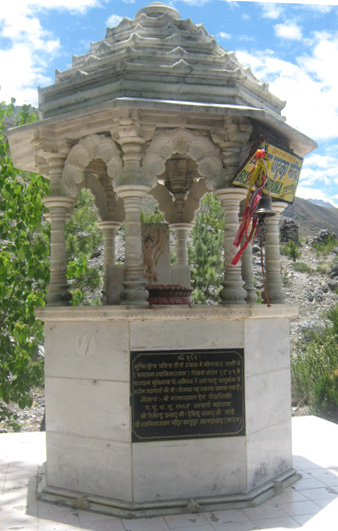 3 Persons, Per Persons USD 1670
4 Persons, Per Persons USD 1250
5 Persons, Per Persons USD 1000

Single Supplementary USD 100 / INR 3000

Cost Includes
Arrival Kathmandu airport and transfer to hotel/ visit city / Pusupatinath
3 nights hotel in Kathmandu with bed andbuffet breakfast (verities meal
Kathmandu -Muktinath – Kathmandu by Helicopter flight duration 3 hrs.
Guided sightseeing tour Pashupatinath, Budhanilkantha, Swayambhunath
Professional Himalayan/hills flying Helicopter pilot, crew for Mukinnath
Farewell typical Nepali meal dinner with Nepali cultural dances & songs
Transfer hotel to Tribhuwan international KTM airport for final departure
Cost Excludes
Personal expenses, tips
Extra any services
Everest flight in Nepal