Ruins of Guge Kingdom Zenda -Tolling and Kailash tour 2018
Guge is an old kingdom which was once soverign estate that later disrupted after the civil revolt and the invasion of the allied armies of eight foreign countries in western Tibet. It was centered in present day Zanda Country, the Ngari prefecture, Tibet Autonomous Region. The civil combat and foreign attacks shivered this once well-off state. Researchers are still trying to investigate more about this legendary kingdom from its remaining.

In 10th century, a wing of heir of a nearby collapsed Kingdom endowed this kingdom. It was ruled by 16 kings with armies of tens of thousands of soldiers for more than 700 years. Then conflicts began at this kingdom from power disputes within the imperial family resulting anxiety and disorder in the society and induced civil revolt in 1660s. With the support of the ruler of Ladakh (the present Kashmir), the neighboring country, King's brother got victory over the disordered state. There is an important role of Guge Kingdom in an economic and cultural development of Tibet as well as it encouraged Buddhism, and blossom its versions from Guge into the heart of Tibet.

In the present days, the Ruins of Guge Kingdom boosts around the sides of a mountain more than 300 m. (984 ft.) high occupying over 400 rooms and 800 caves with some fortresses, secret paths, pagodas, arm storerooms, granaries and all kinds of burial places. There is a city wall that surrounds the ruins and a fortress marks each of the corners. Ancient Palaces, temples and local residences expand from the top to the bottom. There are secret hidden roads to reach atop, an outline designed to indicate king's supremacy and to ensure the protection and safety of the palaces. The first group of Cultural Relics of National Importance has included the ruins of Guge Kingdom under the Protection of the State due to its great research value and historical significance.

There are several valuable artifacts in The White Temple, Red Temple, Samsara Temple, Imperial Palace, and Assembly Palace. Among which the complete and most valuable artifacts remaining are mainly the pictures of Sakyamuni, the king, queen, prince and other royal servants. Apart from that, in the sanctuary pictures of the cultivation of male and female mysterious Buddhism can be seen. We can see Dozens of nude Dakinis paintings on the margin. Mural's colors and lines are similar to those of the Mogao caves in Dunhuang City, Gansu Province.

The snow-capped rocky peak Mount Kailash situated in the autonomous region of China, Tibet is believed to be a place where founders of Tibetan Buddhism, Jainism and Bonpo religions once meditated and resided. As Hindus and Buddhists all over the world also worship this peak as the exact "Center of the Universe" Jains believes that their first Saint obtains Liberation: "Freedom" meditating at this region.

Mostly Hindu people believe this black peak to be the abode of supreme Hindu God, Lord Shiva and his wife Parvati. For a Hindu, to make the arduous pilgrimage to Kailash and have the divine view (Darshan) of Shiva's abode is to attain release from the clutches of ignorance & delusion of life. Tibet, a sacred home to Mount Kailash and Mansarovar Lake, is a famous pilgrimage destination and an epitome of beauty and awe to the rest of the world. For Buddhist to make the challenging pilgrimage is to feel the peace of the surrounding which they believe the meditating spot of Lord Sakyamuni. A travel company, Monterosa Treks and Expedition at Nepal, makes very pleasant & smooth Yatra to these divine places every year. Please join with us and take our best services for this trip. You are heartily welcome. Athiti Devo Bhanva.

Meeting point: As soon as you arrive to Tribhuvan International Airport, our staffs will welcome you and take you to hotel.
Important highlights
Of total 53 km Kailash Parikrama / Kora/round, 38 km must be walk/trek from Yamdwar to Chongdo. There is no any car/bus and jeep service available. So, everybody should walk or ride horse. It is also possible to hire pony and local porter for 3 days.
Age limit for enrolling Kailash tour is 12-65 year old for Indian passport holder. 12-60 year old people can only do Kora and 61-65 year old people can travel only up to Yamdwar.  Although you don't need any heath certificate from doctor you need to be physically fit for Kailash and Mansarovar tour.
The minimum age restriction for other country passport holder is 12 years old while there is no such maximum age limit. 
Your passport must have at least 6 months or more validation from travel date.
Though popular as Shiva's abode, we cannot see any temple of Lord Shiva but at Khojarnath there is the temple of Lord Ram, Sita & Laxman in Khojarnath. You can see Rashes Lake one the way.
Hor - Chiu Gompa (Nearby Manasarovar Lake)- Darchen - Yamadwar - Darchen – Hor. Eco vehicle blue bus must be used compulsorily for travelling which we can get from Nagri Tourism of Bureau in Darchen.
Every Yatri have Life, Medical, Rescue Jeep or Helicopter insurance before getting enrolled in Kailash Tour. Do insurance at home country.
We provide Pressure checking machine, Oxygen level checking machine, enough oxygen bottle, Mask-regulator, Altitude Gamo bag (Lifesaving chamber bag) & Medicine Dimox (Latitude medicine) for safe journey.
Toling Zinda Tour - Itinerary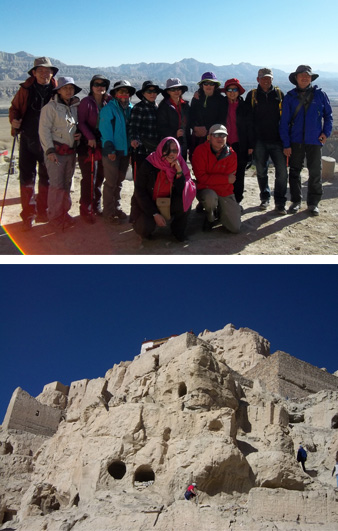 Day 01: Arriving in Kathmandu airport and transfer to hotel
Day 02: Half day guided sightseeing Kathmandu & Briefing
Day 03: Drive to Shaybrubeshi normal guest house or hotel
Day 04: Shyabrubesi to Kerung Bazazr, guesthouse or hotel
Day 05: Drive Kerung to Saga bazaar & stay in guest house
Day 06: Stay in Saga for acclimatization, rest and will relax
Day 07: Drive to Hor& round Mansarovar, stay mud house
Day 08: Drive to Guge valley Toling/ Zenda 290km & lodge
Day 09: Full day visit Guge Kingdom Ruin and Guest house
Day 10: Drive to Darchen & overnight stay in four star hotel
Day 11: Drive to Yamdwar and start trek to Dirappuk-lodge
Day 12: Trek to Zutulpuk via Dorma La pass 5636m-Lodge
Day 13: Trek to Chongdo, drive to Darchen - Prayang -hotel
Day 14: Drive from Dongba to Kerung and stay guesthouse
Day 15: Drive to Kerung & border than drive to Kathmandu
Day 16: Transfer hotel -Kathmandu airport for final departure
Tour Cost (Net USD NRIs or Tourist passport holder)
3 star hotel in Kathmandu and Tibet Normal guesthouse/lodge

04 - 05 Persons, per person USD 3000
06-07 Persons, per persons USD 2800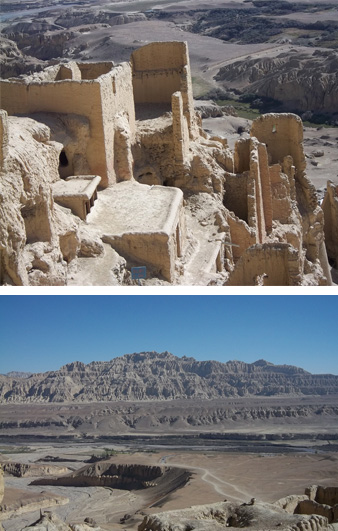 08-10 Persons, per person USD 2695
11-14 Persons, per person USD 2500
15 persons or more, per person USD 2395
Single Supplementary USD 300 (single room)
Cost Includes
Arrival in Kathmandu airport Nepal & transfer to hotel
Half guided sightseeing tour in Kathmandu valley/city
3 nights 3 star hotel as sharing basis bed & breakfast
Kathmandu- Tibet boarder - Kathmandu tourist coach
Tibet side accommodation use guest house-mud house
Staff: 1 Nepal guide 1 cook, cook helper Kailash tour
Meal plan provides every day breakfast, lunch, dinner
Van/Hiace for tour and support truck for carrying food
Yak and Yak man for 3 days Mt. Kailash round / Kora
2 nights lodge or guest house in Tolling & Zenda city
Provides emergency oxygen and mask-regulator in tour
Travel permit, road permit, Kailash, Guge tour permit
Tibet visa for traveler and Nepali staff for Kailash tour
Fare well dinner with Nepali song, dance in Kathmandu
Cost Excludes
All beverages, Photography charge
Travel Insurance for Kailash Tibet
Emergency evacuation expenses
Horse for Kailash round/ Parikrama
Extra cost landslide in Kailash route
Expenses of personal for Kailash
Services other than specified Kailash
Tips for driver & Nepali staff Kailash